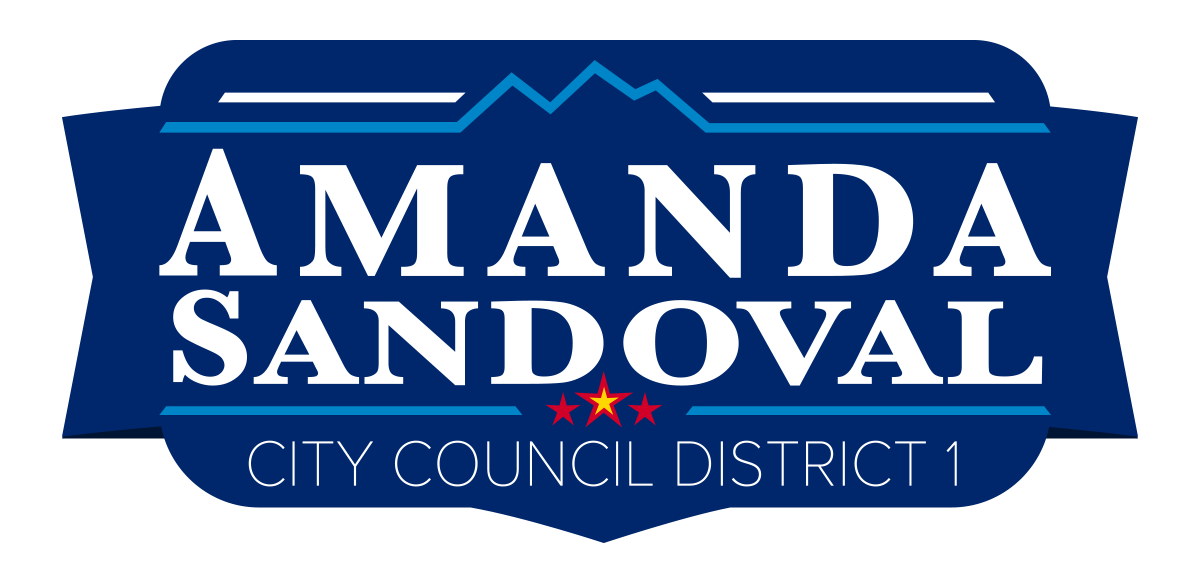 AMANDA SANDOVAL
For City Council District 1
AMANDA SANDOVAL
For City Council District 1
AMANDA SANDOVAL
For City Council District 1
WHY I WANT TO CONTINUE TO SERVE
When I was elected to my first term as your Councilwoman for District 1, in 2019, I rolled up my sleeves and got to work. As a lifelong resident of Northwest Denver, we tackled many issues while understanding the past, present, and future needs of our unique neighborhoods and businesses.
During this first term, I listened to Northwest Denver residents regarding the out-of-character redevelopment so we worked together to create new tools in our Denver zoning code that will help preserve the unique character we all love and cherish. We created a model to rezone entire neighborhoods to allow Accessory Dwelling Units, creating gentle density.
We protected our residents during the pandemic by organizing vaccine clinics and providing mental health assistance during isolation. We also never forgot our residents who have struggled by supporting the Bienvenidos Food Bank, and Regis University offering secure shelter and assistance for those experiencing homelessness.
We ensured our police and fire departments had the funding they needed to protect our public safety. We also ensured Northwest Denver received over $21 Million worth of BOND funding for projects such as the build-out of Sloans Lake boat house community center, sidewalks, new park amenities and transportation and pedestrian improvements.
I'm asking for your vote so together we can continue to work on the various issues facing our fine city such as implementing Vision Zero and creating safe and dignified multimodal solutions, creating housing-first models with wrap-around services to support those who are experiencing homelessness, continuing to create policies to tackle our affordable housing crisis, and ensuring our first responders have the resources they need.
I fight for District 1 because it is my home, and you are my neighbors. My sleeves are still rolled up and I'm ready and willing to continue to serve.
I am committed to you:
The residents of Northwest Denver
I am representing my family:
And every family that calls Northwest Denver home
I am committed to area businesses:
Because a thriving local business community is essential to the health of every neighborhood
I am dedicated to our community:
Because as the Council representative for Northwest Denver I not only understand the importance of preserving the past, but I have the knowledge to successfully advocate for our present and our future.
I am running for a second term:
Because serving Northwest Denver is in my blood, my heart and my soul. I have been fighting for the betterment of Northwest Denver all my life. I am running for re-election because I have been a voice for District 1 and will continue to protect our neighborhoods and businesses.
Finally, I want to continue to serve:
Because I am a wife, a mother, your lifelong neighbor and a champion, whose strength comes from a diversity of counsel and the resolve to act in the best interest of area residents and businesses as we work together to strengthen our community - Northwest Denver.
PLATFORM
Real Plans, To Address Real Issues, With Real Solutions, Based on Real Experience